There are an unlimited number of baby products out there. Just navigating between different brands of diapers alone can be daunting for a first time parent. It might even feel like a chore if you don't have the time or interest in baby products. 
My husband and I usually put functionality and durability above other factors when considering a purchase together. However, before even presenting my CFO with the options, I have to confess that design is part of my consideration of every product. My personal priority list looks something like this:

1. Functionality
2. Durability
3. Aesthetics
4. Cost
This results in most baby products I pick, to be white, black or grey (sometimes pink). Allowing me to preserve as much of the minimalist vibe in my house as possible. 
Below are a list of products and the brands in particular that I have really enjoyed using and why.
Shnuggle Bath

The cutest little tub in a variety of colours, this tub has been used everyday since mwb was 2 weeks. In the first week, we treated her like she was made of paper, taking up to 15 mins to wipe her carefully with boiled water and cotton balls.
This bath features a bump in the middle to prevent baby from slipping. It also features a comfy foam backrest which provides extra grip and baby is able to stay in a nice seated position throughout. Since the tub is designed for baby to remain upright, he can remain in it for up to a year comfortably. Right about the same time, your little one will have a fuller range of motions and will be less keen to stay seated in a tub.
Laundry Rack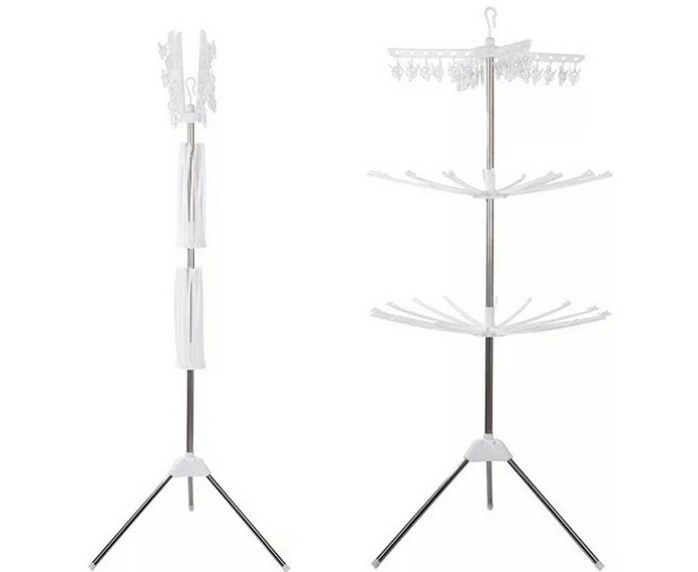 Buying this item, for me, was pretty exciting. The day I received this rack was the day I started washing all of mwb's tiny little clothings and organising her chest of drawers. It isn't the most aesthetically pleasing laundry rack you can buy but it is sooooo useful. When you have what feels like endless laundry and countless tiny socks, mittens, hankies to wash, this right here, will be your BFF. And if you really hate how it looks (like i do), you can look for one in white so it can be folded and tucked away into a corner of the house blending into background. 
Beaba Babycook

I thought for quite awhile before making this purchase, with the top reason being its cost. And, like many baby products, just buying the main item isn't gonna cut it. There are so many additional accessories, all of which have their own function, all of which come with an additional price tag. I didn't just end up getting the cooker, I got the pasta/rice maker, I got the conservation jars (which I LOVEEEE, because glass and not plastic), their travelling container and their silicone spoons. Love. Love. Love. 
Now, what are the cons? I don't have that many. Apart from it being costlier than many other baby cookers, it might not be the easiest to clean. But I've heard the same about many other cookers. I pretty "tore the blender apart" to clean it and put it back together easily. Feel free to reach out if you wanna know how!
At the end of the day, I have no regrets because I prepare every meal for mwb, everyday. That means I have used this more than any other appliance in our kitchen since she started having solids. I throw whatever I want in it, turn it on and leave it on for 10-30 mins (depending on the food) while I do my own thing. When it's done, I blend if I have to, and if I don't, I clean the one appliance. No stove to wipe down and no grease to mop up. Easy, peasy. I've also used it as a regular blender to make foods like hummus or smoothies.
Tripp Trapp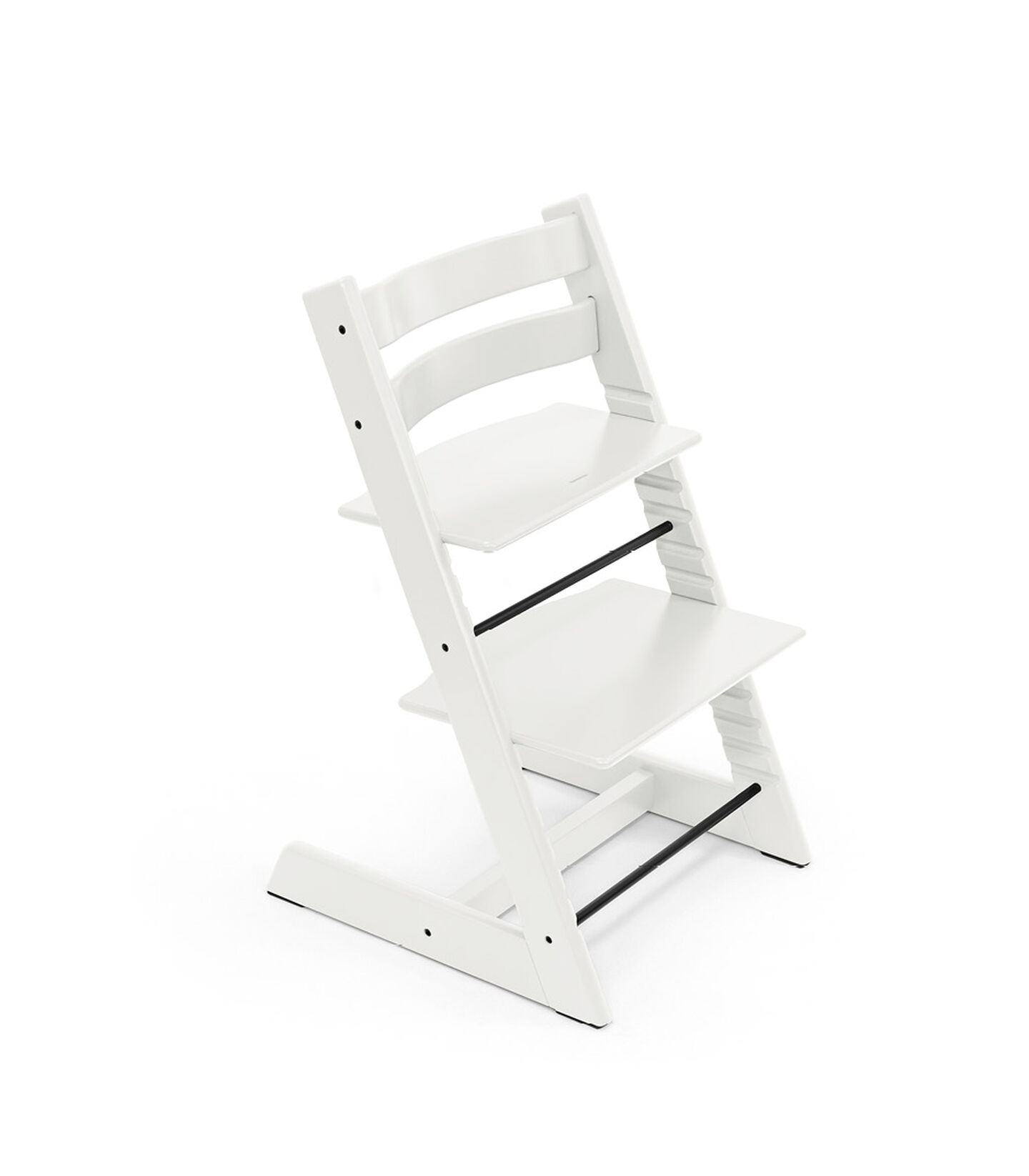 This item needs no introduction. This highchair was almost a must have for me. When a product is versatile and has the ability to "grow" with a child, it is so much more sustainable. Again, cost was such a huge factor.
I always joke about the chair being so aptly named because it is indeed a "trapp", a trap for your money. Buying it meant being tempted to buy the accessories designed for it. Along with the chair, we got the table, the baby set and the mini baby cushion. When you think about it, those accessories usually come along with a normal high chair? But that highchair would usually be one that your child outgrows within the year.
Still, does its versatility justify its price tag? Yes and no.
One other thing I found incomparable about the tripp trapp is its stability. I've shook it many times and it hasn't as much as wobbled. But of course, you're paying a little for the brand.
If you're comfortable with the price and you're convinced you'll be using it for years, this chair is love.
Joie Serina 2 in 1 Soother
 
On the point of durability, this product was a fail for me because most rockers, cradles, swings & bouncers don't last beyond 6 months. Not only does your bubba get too big for it, she is going to dislike being forced to sit or lie in one place. So why did I still get this then?
First of all, I would recommend anyone to consider buying a rocker/bouncer after your little one is born and after testing it out, if possible. Babies are erratic. You can spend 400 bucks on a bouncer and your baby is going to hate it. Then out of sheer desperation, you go out and buy a $50 yao lan and she falls asleep in it every single time. 
Back to the Joie. I got this second-hand from a mommy who used this twice and said that her baby hated it. On top of the heavily discounted price, the design and colour were to my liking and I needed another 'thingy' for mwb to sleep in while in the living room. This particular swing is able to swing in 2 directions, has different sounds and music for soothing baby as well as is able to be detached and used as a rocker. Multifunctional, looks good, priced well. Tick, tick, tick. 
Mwb ended up hating the swing function (projectile vomiting this one time from the motion) but lovedddd  it as a rocker. We carried and placed the rocker everywhere around the house when there wasn't a more appropriate place for the baby (including right outside the bathroom when I had to go and was alone with her). Overall, she spent so much time in the rocker that this product was still a win for me. That, and I now get to pass it down to my nephew for his enjoyment.
Upang UV Steriliser

Another Singaporean moms favourite product and another costly one. Everything seems to be in the hundreds these days! 
I'm not sure about you, but one of my biggest dilemmas was steam steriliser or UV steriliser? A steam steriliser can come at a fraction of the price of a UV steriliser and essentially does the same thing. The one thing it cannot do is sterilise items that need to remain dry, like toys. Often the capacity of a UV steriliser is also a lot bigger than that of a steam one. Many of my mommy friends start with a steam steriliser and end up with a UV one instead, often citing the same reasons for getting the latter. 
Because I chuck everything that is sterilise-able into the the steriliser, this has been one of my besties in the house.
Dekor Diaper Pail
This is the second diaper bin that we bought. The first being a diaper champ. The great thing about the diaper champ is that it is compatible with any plastic bag that fits. I didn't have to buy plastic bags, an idea I am not a fan of. It also meant that I did not have a recurring expense. While it worked really well for the first 3 months, the 'mechanics' of our bin started to get really stiff. Made of plastic, oiling the joints didn't really help. Instead, I got the dekor diaper pail. Contradicting my previous statement, this diaper bin does require you to buy bags of the same brand. The comforting part is that they have a biodegradable version of the refill. In addition, the system uses an infinity bag cartridge which means, you only tie off and throw what is necessary and not have to throw a whole bag with only 3 diapers in it, for example.
Happy Wonder 5-in-1 Convertible Baby Cot

Before I even knew I wanted to have a baby, I knew what a Stokke crib was. In my mind, it was the cutest thing I'd ever seen. Little did I know, those cribs cost nearly a grand at its basic. With many other parts to add on at a cost. Because this cribs are such a special shape, the accessories that come along with it are specific to the brand. 
Unwilling to spend that much on a crib, I thought about what I wanted and was looking for in a crib. 

1. Sturdiness
2. Convertibility (A crib that would grow with my baby)
3. Wheels (To roll her out of our room at 3 months. lol)
With these, we found a crib from Jarrons & Co that was in the range of $400, had plenty of great reviews, came with installing and included an infant mattress (a waterproof mattress, which we replaced for a more comfortable one when mwb got a little older and wilder). The best part about the crib we chose, was that it is a 5-in-1, so it will grow with her and transform into a toddler bed, or even a daybed when needed. 
Buying baby products can really add up, especially if this is your first time and when you don't have anyone handing things down to you. But many times, buying a cheaper option might also mean spending more if you have to replace it. There are items you can save on especially if they are non-electrical and there are items that are okay to 'splurge' on. On top of reviews, I would usually research on every item and look into alternative brands before making the purchase. I've learnt that it is important to look into what might work for you and/or your baby, to not rush into purchases things (like every excited new mommy would, myself included) and to be comfortable with the item you are going to purchase. Because, you don't want to end up regretting when you or your baby does not like something you've splurged on.
Need a checklist of baby products? You can download ours here!
Want to know more, or share some of your must haves?For any feedback, topic suggestions or questions, drop us a message at hello@thewildbub.com